Trying Not To Notice | Will Dinski
Dinski is an astute observer of the human condition, transcribing our fears, anxieties, delusions and desperation in his every line, taking care to remind us of the humor that can be found in one's ongoing struggle with the myriad impediments inherent in our species.
— Joshua W. Cotter
Virus Tropical | Powerpaola
Focusing on the lives of a family of women in the 80's-90's, Powerpaola's tale highlights the excitement, danger, and struggles of a country in the midst of radical change.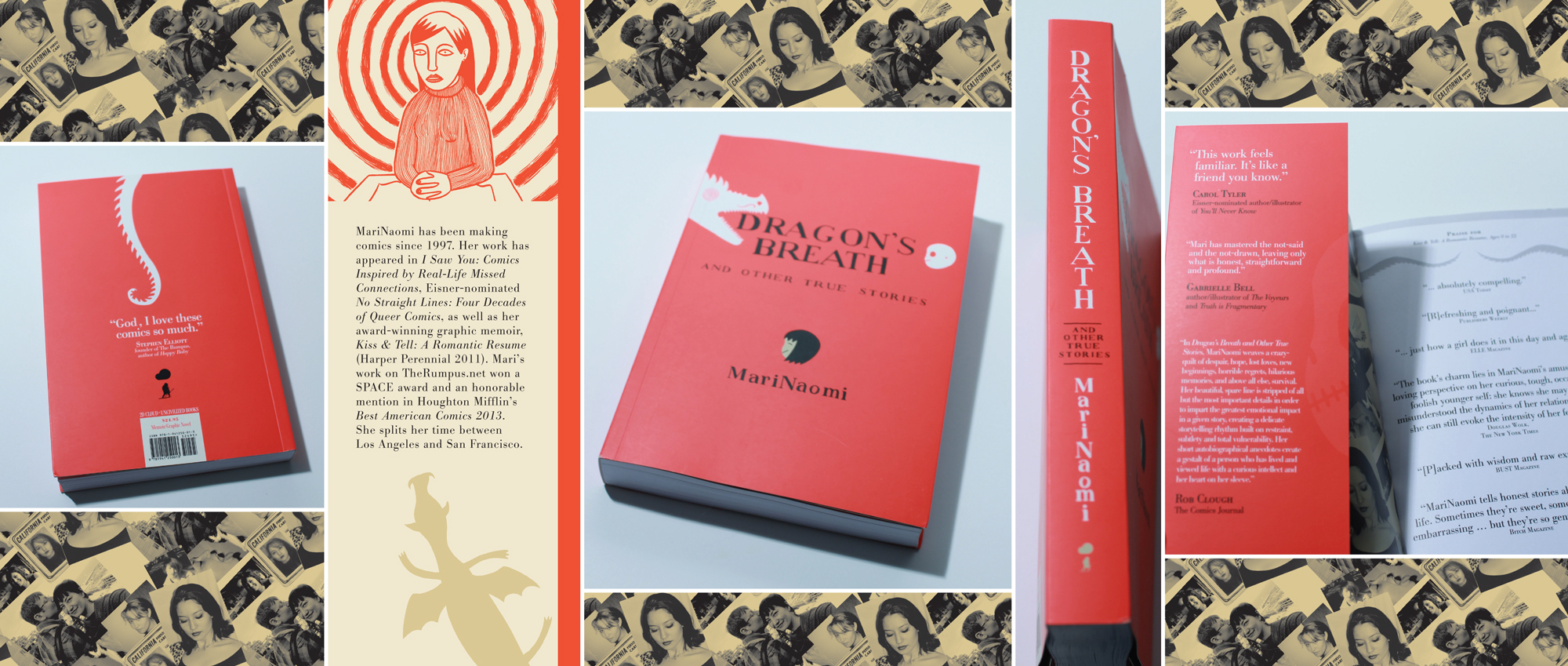 Dragon's Breath | MariNaomi
2D Cloud asked me to do the print production on MariNaomi's Eisner Award Nominated collection of short stories.
This book was printed with three separate Pantone colors which give it a vibrant and bold look that complement's Mari's stories.
384 pages
So Buttons | Jonathan Baylis
Jonathan enlisted me to help develop and design a framework to showcase the over 25 different artists he has collaborated with over the last ten years.
184 pages
Someone Please Have Sex With Me | Gina Wynbrandt
Someone Please Have Sex With Me plays with conventions of style and color, featuring pleasingly feminine sherbet-y tones juxtaposed against a story line about a woman looking for love in all the wrong places — in all the wrong ways. -Los Angeles Time
Finger Prints | Will Dinski
My first graphic novel that I drew and designed. A story about cosmetic surgery and celebrity culture, the cover features a spot UV coating, metallic ink, and a cloth spine.
"Every comic Will Dinski makes is elegantly and cleverly designed." —Rob Clough, The Comics Journal
96 pages
You can buy a signed copy directly from me.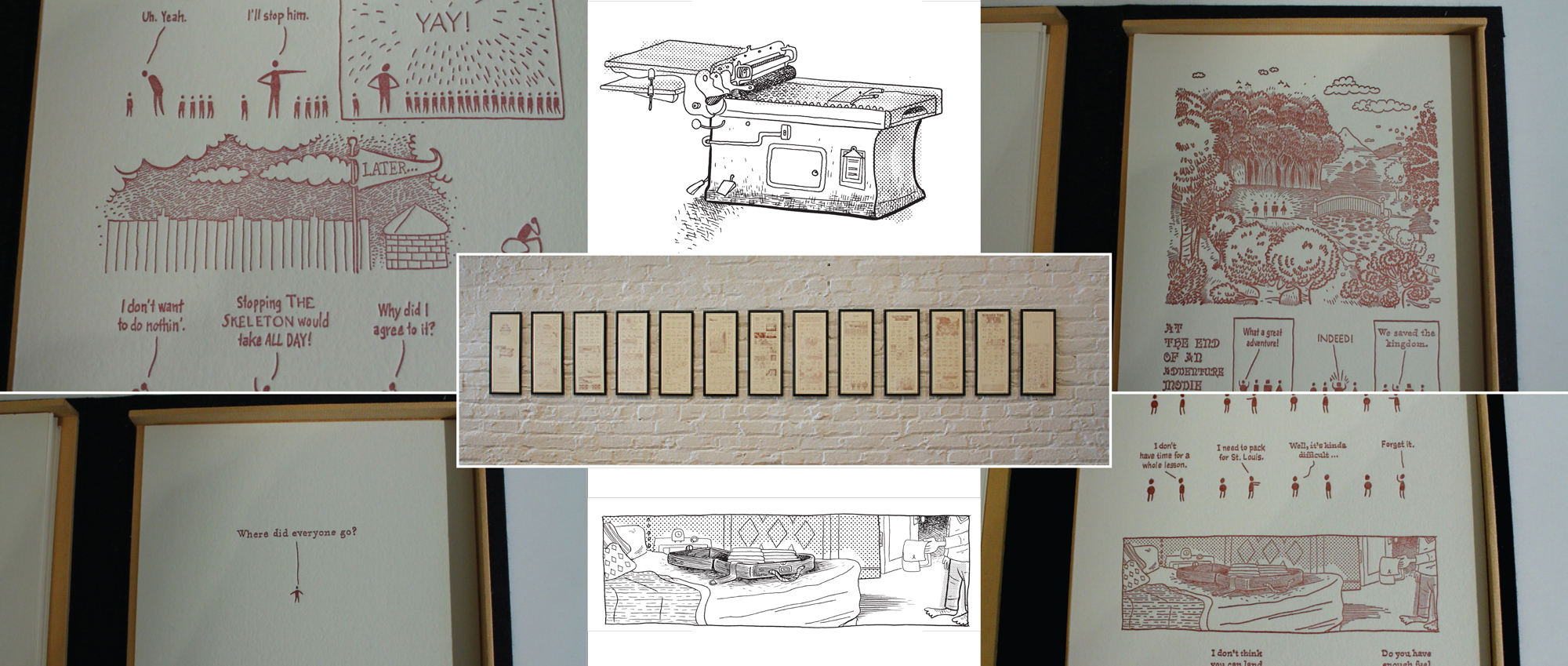 MCBA Jerome Fellowship
In 2011, I was awarded the MCBA Jerome Fellowship. As an MCBA fellow, I produced 12 individual letterpress comics in a handmade clamshell box.