Eat Street Diners Club
A group of co-workers who regularly gather in order to dine on Eat Street in Minneapolis and crack dumb-dumb jokes.
Holy Hannah
Holy Hannah is a graphic novel about belief, and a woman's eventual indoctrination into a religious cult.
Adult Study Guide
Trying Not To Notice
Trying Not To Notice charts the meteoric rise of a stand-up comedian as told by the people in his orbit. 196 pages. Published by 2dcloud.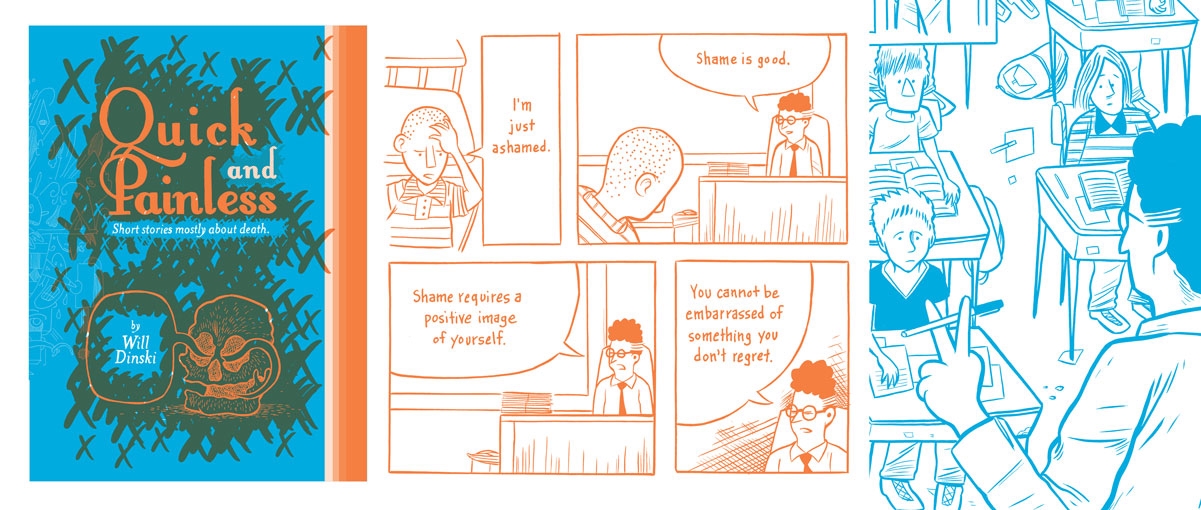 Quick and Painless
Short comic stories, mostly about death. Collected works 2005-2015. Introduction by Rob Clough and featuring collaborations with Mark Ehling. Debuted at CAKE 2015.
Intimacy Test
Seduction, betrayal, revenge, and a bear suit. Published in 2015.
SOLD OUT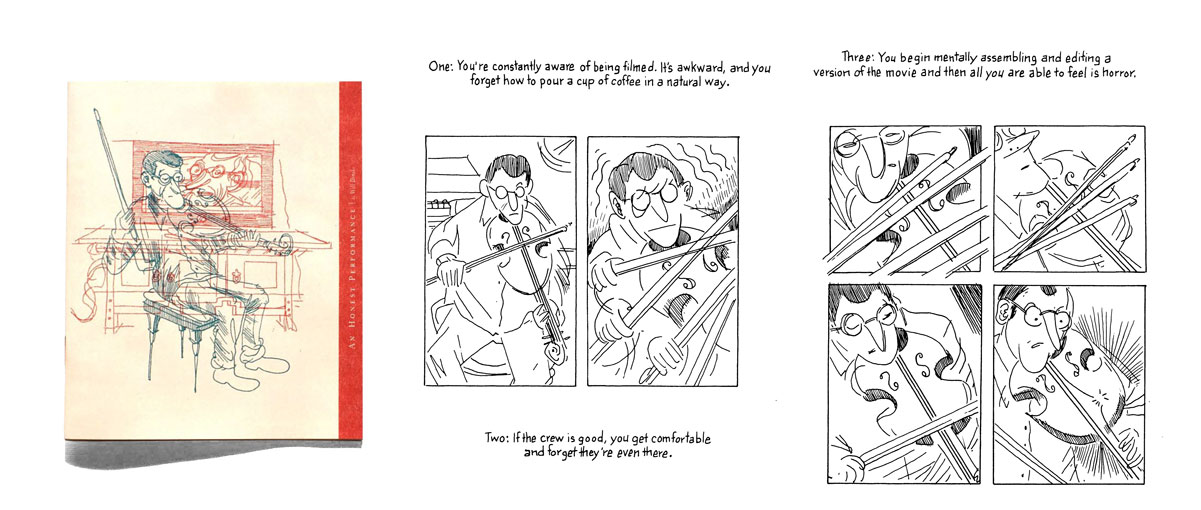 An Honest Performance
A meditation on art and relationships. 24 pages. Published by 2DCloud in 2015.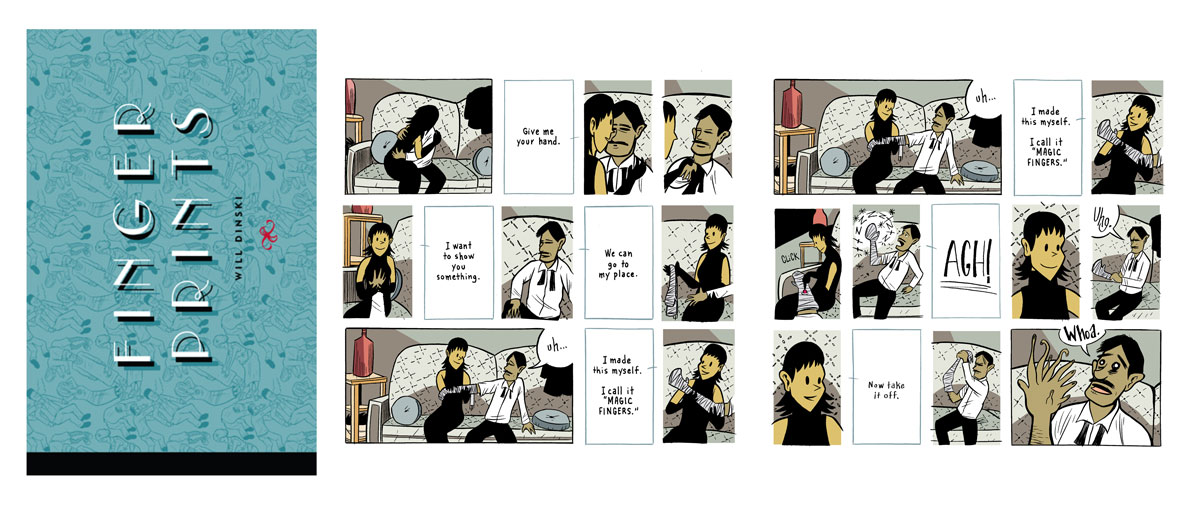 Finger Prints
A cosmetic surgeon takes pride in his best work: an ingénue of the silver screen, literally built for success. 96 pages. Graphic novel debut published in 2010 by Top Shelf Productions.